ARM CEO Warren East announces retirement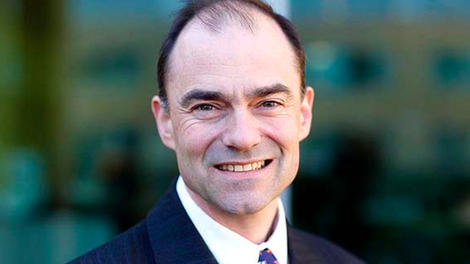 Warren East, the CEO of ARM, the British semiconductor company that provides processor designs for mobile devices like the iPhone, iPad and Samsung Galaxy range has announced his retirement.
East, one of the most powerful and influential people in the UK, if not the global tech industry, will step down in July and will be replaced at the helm by the current president of ARM Holdings Simon Segars.
East joined ARM in 1994, before rising to the top job in October 2001 and helping the company be come the global powerhouse that now provides the processing IP for an estimated 95 per cent of the world's smartphones.
In a statement the Cambridge-based company wrote: "Under his leadership ARM has become the foremost designer of semiconductor IP in the world, providing processor technology for nearly all mobile phones and many other consumer and industrial electronic devices in use today."
Momentous time for tech
Under his stewardship ARM has received royalties for over 40 billion chip designs and now has 322 customers, compared with 71 when he took over, while the company shipped 8.7 billion chips in 2012.
East, who at just 51 is riding off into the sunset at quite a young age, did not reveal anything regarding his future plans in a pre-prepared statement, but expressed his pride at leading ARM during a "momentous" time.
He said: "It has been a privilege to lead ARM during such a momentous and exciting time for our indu stry and I am proud of what the ARM team of employees and partners has achieved together while I have been CEO; ARM is a great company with a strong market position and a unique culture. We take a very long-term view about our business, and we believe that now is the right time to bring in new leadership, to execute on the next phase of growth and to plan even further into the future.
"I have worked with Simon [Segars] in the senior leadership team for many years and we share a global perspective and belief in the ARM approach to partnership and collaboration; he is an excellent choice to lead ARM."
Segars, the new man in charge at ARM, has promised no great upheaval when he takes the reins in a few months time.
He said: "What we've been doing is a very appropriate strategy for responding to the dynamics of the market in which we operate. There will be no fundamental shift in strategy. It's about execution and making sure we take advantage of t he markets and continue to grow market share."